Anastrozole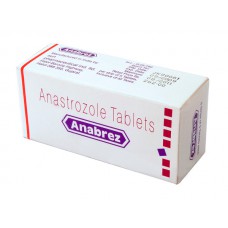 The drug of the third generation, which is used for the prevention of gynecomastia and water retention, does not belong to the group of steroids. A powerful aromatase inhibitor used only in the case of a long course or high doses of anabolic steroids.


Effects of taking

Suppression of the aromatization process (conversion of testosterone to estradiol).
Increase the level of endogenous testosterone in the absence of exogenous hormones in the body.
It contributes to the "drain" of water from under the skin by lowering the level of estradiol.


How to use Anastrozole 1 mg


Any drug sports pharmacology needs to be taken strictly on the permitted dosages. It is best to be determined by an appropriate physician, based on physical data, as well as experience.

The manufacturer himself marks the following mandatory rules:
Tablets are taken throughout the course of steroids at high risk of side effects from flavoring.
If the course of anabolic steroids has already been started and there are side effects, then it is necessary to take the drug every day with 0.5 mg.
Men are allowed to take from 0.25 to 1 mg per day.
At the beginning of the course, it is desirable to start with a minimum dose, gradually increasing to 0.5.
It is important to closely monitor the reaction of the body.
It is not desirable to stop taking it abruptly.



Attributes
Package
1mg (10 pills)
Substance
Anastrozole